Marriage in the News September 2009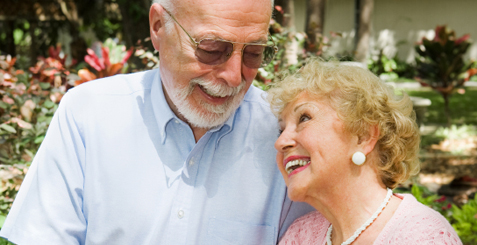 How to assure your apology is "heard" by your spouse
Updated Phoenix diocesan policy accents need for marriage preparation
Couple dances down the aisle to get married
The health effects of losing a spouse
Marriage: Vocation to make God's love visible in the world
SPECIAL REPORT: The Ins and Outs of Marital Collaboration
How to Make Sure Your Apology Is "Heard" by Your Spouse
"Love means never having to say you're sorry," viewers of the hit movie "Love Story" heard in 1970 – and the line has been repeated, and debated, endlessly ever since. But Gary Chapman, a keynote speaker at this year's July 6-12 Smart Marriages conference in Orlando, Fla., holds the opposite view.
Love, indeed, means having to say you're sorry, Chapman believes. But, he says, an apology can take several forms, and how a spouse apologizes can make all the difference.
The challenge for spouses is to learn what form of apology a wife or husband actually will hear and accept, Chapman told the Orlando conference.
Chapman is the author, with psychologist Jennifer Thomas, of the 2006 book "The Five Languages of Apology" (Northfield Publishing, Chicago), exploring the importance of an apology in many areas of life. In a discussion of marriage, the book states:
"Healthy marriages are characterized by spouses who learn to apologize when they offend each other. Learning to speak the primary apology language of your spouse can make marital apologies much more effective in restoring the relationship."
In a perfect world, apologies would not be needed, the book observes. However, it says, "because the world is imperfect, we cannot survive without them."
A long-time counselor, Chapman is known best as the author of "The Five Love Languages" series. He holds advanced degrees from Wake Forest University and Southwestern Baptist Theological Seminary. He also writes a blog that not infrequently discusses key points from his other writings.
In Orlando, Chapman surveyed the five "languages" of apology presented by his book, which are:
Expressing regret; saying "I am sorry."
Accepting responsibility; saying "I was wrong."
Making restitution; asking, "What can I do to make it right?"
Repenting; saying "I'll try not to do that again."
Requesting forgiveness.
"Ever had someone apologize to you and you questioned their sincerity? Ever ask yourself why? It's probably because they did not speak your apology language," Chapman said in a Feb. 11, 2009, entry on his blog. He explained that perhaps the other person said "I'm sorry," but what you hoped to hear was, "I was wrong." Perhaps the other person asked, "Will you forgive me?" but you wanted to hear instead, "What can I do to make this right?"
Chapman added, "If couples can learn each other's primary apology language and speak it when they offend each other, forgiveness will be much easier."
This is a matter for couples to discuss, Chapman believes. He encourages spouses to ask each other, "When I apologize, what do you want to hear from me?" His Feb. 11 blog entry commented:
"You may be surprised at their answer, but it will give you their primary apology language. Learning to speak each other's apology language will lead you to a growing marriage."
Phoenix Diocese's Updated Policy Accents Marriage Preparation's Necessity
The launch of an updated marriage-preparation policy Jan. 1, 2010, in the Diocese of Phoenix, Ariz., will mark the start in that diocese of a three-year initiative for marriage. Explaining the initiative in a July 26 pastoral letter, Bishop Thomas Olmsted of Phoenix said:
"In 2010 the diocese will be devoted to a greater zeal in helping engaged couples prepare for life together. In 2011 we will give special energy and focus to our people already married, endeavoring to help them deepen and renew their marriages. In 2012, we will dedicate a particular diocesan focus to our young people, still years away from marriage, and their parents, in the stage called 'remote marriage preparation.'"
An article by Andrew Junker in The Catholic Sun, the Phoenix diocesan newspaper, said that under the new marriage-preparation guidelines, "couples will have to complete about 12 extra hours of classes, covering everything from practical concerns like shared finances to theology of the body. They are also required to take a full complement of natural family planning courses, and the normative preparation time before marriage will be nine months instead of six."
In his pastoral letter, titled "Covenant of Love," Bishop Olmsted said the final two months before a wedding "should be 'course free,'" allowing couples "time to prayerfully prepare for the wedding day and to integrate elements from their preparation into their lives." During this time, he said, the focus "naturally gravitates toward the wedding preparation, which is time-consuming, and this is not a time to be discussing new information regarding the meaning of marriage."
Discussing the rationale underlying the marriage-preparation policy, Bishop Olmsted wrote that "parents, pastors and marriage-preparation catechists report frustration about the pervasive doubts and fears now regularly encountered in young people who, seeing few role models for lifelong marriage and even fewer for happy ones, have a difficult time committing to a lifelong union."
He expressed concern that cohabitation, "which dramatically lessens one's chances for a successful marriage, has nearly doubled since the year 2000" and "reflects a tragic crisis of trust in the love of God and his plan for our happiness."
Bishop Olmsted also pointed to the U.S. divorce rate, noting that it remains high, "even among Catholics, and petitions for annulment continue to evidence large numbers of Catholics whose consent to their marital vows at the altar was ill-informed." He added, "Many simply enter marriage without an even rudimentary understanding of the sacrament."
Moreover, said the bishop, "a troubling disconnect between marriage and children is growing in popular culture," and there is "increasing confusion in the public square over why it is good and just to protect the tradition and longstanding definition of marriage in law."
The value of instruction in natural family planning was among other points raised in Bishop Olmsted's pastoral letter. "The vast majority of married couples who live natural family planning avoid divorce and experience a happy marriage. They develop strong communication skills and learn to trust God's plan for their lives," he wrote.
He stressed that "husbands and wives who attend religious services together and who pray regularly as a couple also rarely divorce." And he said that with the discovery by many today of "the wisdom and healing power" of the theology of the body in the teaching of Pope John Paul II, "a countersexual revolution is emerging, establishing dating relationships and marriages on the solid foundation of the virtue of chastity, which brings freedom and peace."
Couple Dances Down the Aisle to Get Married
Wedding entrance processions rarely make the news. But a June 2009 wedding entrance made the news in a very big way when a couple and their wedding party danced energetically down the aisle of a Lutheran church in St. Paul, Minn., to the sounds of "Forever," a Chris Brown hit. The groom even turned a somersault.
Millions of people have viewed this unique wedding procession, whether on the TV evening news or YouTube. For awhile, the wedding of Jillian Peterson and Kevin Heinz was a hot topic of discussion and debate about what a wedding ought to be.
Thomas Dermody, editor of The Catholic Post, newspaper of the Diocese of Peoria, Ill., wrote in that newspaper about the Minnesota wedding entrance dance. "Whatever one thinks of the way Jillian Peterson and Kevin Heinz choreographed their wedding party's recent trip down the aisle of a church in Minnesota, all can agree it was creative and joyful," Dermody wrote.
Dermody had two recommendations for Catholic readers – recommendations that he said "might seem opposite at first": 1) "Don't try this at your local Catholic parish." 2) "We all should strive to better embrace every Mass as an occasion of great joy."
The Peoria editor said his guess was that the Minnesota couple's "creativity will lead to a lot of copycats." At a reception, he said, "that might be appropriate and fun. But for good reasons, at the church — and in the case of Catholics, the Mass — the focus should be on praising God, not our own entertainment."
Parish priests usually will be the ones to "field the 'Can we do this at our wedding?' questions," Dermody observed. And while he said some brides and grooms might think the rules for Catholic weddings are too rigid, Dermody added that "it is the priest's responsibility to ensure that the proper attitude of reverence is maintained, that marriage is understood as a sacrament and that the couple realizes the wedding liturgy is an official act of worship of the church. It is not a private observance."
Still, Dermody wrote, the video of the Minnesota wedding "could and should remind all Catholics not to check their joy at the church entrance. There are plenty of opportunities to show it and share it, not only at weddings, but at every celebration of the Mass." Every Mass should be approached "with a joyful heart," Dermody wrote.
He concluded: "Joy is one of the fruits of the Holy Spirit. If we're not bearing that fruit, including at Mass, we're not a fully healthy branch of the true vine. And while we may not agree with Jillian and Kevin on the appropriateness of their creative choreography, we do wish them a long, happy and joyful marriage."
The Health Effects of Losing a Spouse
Losing a spouse may harm your health, according to the co-authors of a newly published study. Their research indicates that marital disruption–whether through divorce or a spouse's death–"damages health, with the effects still evident years later."
The research, based on a study of 8,652 people between the ages of 51 and 61, appears in the September 2009 edition of the Journal of Health and Social Behavior. The study's authors were University of Chicago sociologist Linda Waite and Mary Elizabeth Hughes, assistant professor at the Johns Hopkins' Bloomberg School of Public Health.
Most news reports on the study focused on the health effects of divorce. "Think of health as money in the bank. Think of a marriage as a mechanism for 'saving' or adding to health. Think of divorce as a period of very high expenditures," Waite said in a press statement.
One reason health may suffer after a divorce or a spouse's death is that the health benefits of marriage are lost, the authors of the research have observed. An entire body of earlier research holds that marriage bears a number of health benefits.
Waite has commented that marrying tends to yield health benefits by improving the health behaviors of men and women's financial well-being. But, for example, divorce or widowhood undermines health because incomes drop, and stress can develop over issues such as shared child care.
Previous marriage research has pointed to the role wives tend to play it making certain their husbands go to the doctor when necessary or tend to their health in other ways. Thus, for example, the loss of this marriage "benefit" might prove harmful to men's health.
And stress levels rise when a husband or wife is dying, or when a divorce is impending. New York Times writer Tara Parker-Pope discussed this factor in a report on the new study. Parker-Pope quoted a comment by Waite, who said, "When your spouse is getting sick and about to die or your marriage is getting bad and about to die, your stress levels go up."
Spouses in these situations may not sleep well, their "diet gets worse," they cannot exercise, cannot see friends, Waite added. She called it "a whole package of awful events."
The research presents a complex picture of the damage to health experienced after the loss of a spouse. For example, as might be suspected, emotional health may be injured. But the health effects of losing a spouse can even include conditions such as diabetes, heart disease or cancer, the research holds.
And the research suggests that while remarrying may alleviate the symptoms of depression, for example, the same is not the case for a condition such as diabetes or heart disease.
Some who commented on the new research insisted that certain marriages themselves can harm to the health of spouses – situations involving physical abuse or situations in which spouses are not at all supportive of each other, for example.
The new research does not seem to deny that. Furthermore, it acknowledges that in some cases "poor health, especially poor mental health, can lead to marital dissatisfaction."
Nonetheless, the researchers believe they have found an association between losing a spouse and a number of health conditions. Waite's press statement said, "We argue that losing a marriage through divorce or widowhood is extremely stressful and that a high-stress period takes a toll on health."
Marriage, a Vocation to Make God's Love Visible in the World
Married couples have a vocation to make God's love visible in the world, Irish Bishop Christopher Jones of Elphin said Aug. 16 in a homily on marriage. Speaking at the Marian shrine of Our Lady of Knock in western Ireland he said, "The unity and love of man and woman in marriage make visible God's love on this earth."
Bishop Jones said he believes that "more and more couples will persevere in their life-giving love for each other and for their children if they are more aware of the sacred vocation of marriage in the eyes of God, who calls them to bring his love to each other, to their children and to the world." The bishop spoke during the annual nine-day national novena honoring Our Lady of Knock.
"The fact that God is love means that wherever we find love we find God," the bishop commented. He related the love within marriage to the love of the three persons of the holy Trinity. "The God we believe in is not a lonely God. He is a community of life and love – a community of persons," said Bishop Jones.
The importance of marriage as a scriptural theme also was accented in the homily. "Scripture gives huge significance to marriage and family, and indeed makes huge demands in the sense that married couples and their children are called to make the love of the Father, the Son and Holy Spirit visible wherever they live," he said.
From beginning to end, "the Bible is a story about marriage and love," Bishop Jones told novena participants. This story begins in the Book of Genesis with the marriage of Adam and Eve, and "ends with the 'wedding of the lamb' in the Book of Revelation, the marriage of Christ and the church," said the bishop. He added, "God's plan from all eternity is to draw all of us into the closest possible union with himself."
Throughout the Old Testament "the love of God for his people is compared to the love of husband and wife for each other," and in the New Testament Christ's love for the church "is compared to the love of a husband and wife for each other in the sacrament of marriage," Bishop Jones said.
In their love for each other, a husband and wife "discover the presence and power of God in their lives," the bishop said. He described "the family based on marriage" as society's smallest, yet "most important community" – "small and beautiful," the place where "children are prepared in love for life."
SPECIAL REPORT: The Ins and Outs of Marital Collaboration
"Collaboration can be a great comfort – if we remember to do it," according to Toni Poynter, author of "Now and Forever: Advice for a Strong Marriage." Speaking to husbands and wives, she wrote:
"Particularly if we've been single for a while, we have gotten very good at acting unilaterally. … But now there is another person in the equation who is just as intelligent as you are – and who wants a say in the choices affecting your lives."
Poynter added on a happy note, "You're going to be challenged [in marriage] about things no one challenged you about before – but you don't have to make all the decisions alone anymore."
What is "collaboration"? It has a whole lot to do with partnership – with working on goals together in complementary ways, according to a soon-to-be-published book from the people at the Gallup poll. And successful partners, the book's authors point out, tend to be each other's greatest supporters. But more about this book later. First, let's see what some church leaders and writers on marriage have said about the place of collaboration in marriage and the family.
The Holy Family itself was a model of collaboration, according to Pope Benedict XVI. He said Dec. 28, 2008, that the Holy Family is unique, but it is also — like other families — "a model of conjugal love, collaboration, sacrifice, trust in divine providence, industriousness, solidarity."
Marriage and home life seem to have a way of requiring collaborative work and decision making by husbands and wives. Perhaps this means deciding to work together to get dinner on the table, while at the same time changing diapers and bathing young children. It may mean deciding together how to save money, while at the same time making essential purchases or paying medical bills.
When both spouses work outside the home, they are challenged to make collaborative decisions – to work things out at home — to assure that the demands of their work do not overwhelm their life as a couple. John Farrelly commented in his recent book "The Good Marriage Guide" that "the challenge of achieving a work-life balance is central for all married couples."
Couples need to "figure out what work-life balance means to them," Farrelly said. He advised, "If couples can work this conundrum out, their future life together will be dramatically better for it."
But does the mandate in marriage to work together – to collaborate – amount to just another burden? Marriage researcher John Gottman suggested in his best-selling book "The Seven Principles for Making Marriage Work" that when a husband and wife work together "to achieve shared goals," their shared effort actually can enrich their marriage.
In one thought-provoking question, Gottman's book encouraged husbands and wives to ask themselves together: "What goals do you have in life, for yourself, for your spouse, for your children? What do you want to accomplish in the next five to 10 years?"
Sometimes couples don't talk together about their deepest goals. But when they start to do so, their exploration can profoundly impact them as individuals and as a couple, Gottman observed.
Another important area for marital collaboration involves the education of a couple's children. The Pontifical Council for the Family said in a 1996 document that a husband and wife "share the duty to educate their children through willing collaboration nourished by vigorous mutual dialogue" – a dialogue that is given life by the sacrament of marriage itself.
The importance of collaboration in marriage, as well as in other areas of life, may be widely affirmed. But what, in the end, does "collaboration" really mean? The book being published this November by the Gallup Press, titled "Power of 2: How to Make the Most of Your Partnerships at Work and in Life," by Rodd Wagner and Gale Muller, has some answers to that question.
In an Aug. 13 online article adapted from the book, the Gallup Management Journal summarized some of its key points on the workings of collaboration. I want to point out that this is not a book about marriage or the family. In their research, the authors asked thousands of adults to identify both a successful and a failed partnership "outside of their family." Numerous participants in the study apparently were discussing collaboration at work, for example.
Nonetheless, some of the authors' findings seem worthy of note for our purposes. You may agree that what the authors say has a way of indirectly endorsing the claims of many writers on marriage.
The key to successful partnerships is "in discovering your own exceptional abilities, recognizing your weaknesses and understanding how someone else's abilities complement your own," according to the writers of "Power of 2." In successful partnerships, people "accomplish together what could not be done separately."
The authors said that in the five years they spent researching collaboration, they found that the combining of "reciprocal abilities" discussed in the paragraph above was central. Thus, collaboration is not a matter of two people with identical abilities and aptitudes working together.
The two people in a successful partnership promote each other's abilities and speak "in terms of 'we' or 'us,' rather than 'I' or 'me,'" according to these authors. They hold that "when a partnership fails, the root cause is often that the two people were pursuing separate agendas."
People in successful partnerships look to their "complementary strengths" and have a sense of "common mission." These people recognize that they "need each other to get the job done" and that each of them does some things "much better than I do."
Furthermore, according to the authors, these are people who practice fairness and who recognize the value of trust, acceptance, forgiveness and communication. And these are unselfish people, able to experience gratification at each other's success.
About the author
David Gibson served for 37 years on the editorial staff at Catholic News Service, where he was the founding and long-time editor of Origins, CNS Documentary Service. David received a bachelor's degree from St. John's University in Minnesota and an M.A. in religious education from The Catholic University of America. Married for 38 years, he and his wife have three adult daughters and six grandchildren.