Year of Amoris Laetitia Family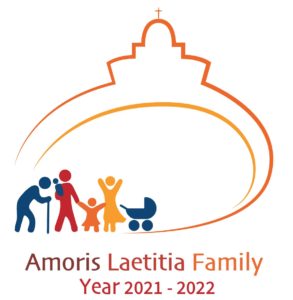 On March 19, 2021, the Church celebrates the fifth anniversary of the publication of Pope Francis's apostolic exhortation Amoris Laetitia, on the beauty and joy of love in the family.  On this same day, Pope Francis will launch the year "Amoris Laetitia Family," which will conclude on June 26, 2022, during the X Meeting of Families in Rome with the Holy Father.
For more information on the Year of "Amoris Laetitia Family" or to read the full text of Amoris Laetitia, please visit the Vatican website. The USCCB will continue to publish resources throughout the year to help parishes and families celebrate the Year of the Family.
"Holy Family of Nazareth, make us once more mindful of the sacredness and inviolability of the family and its beauty in God's plan." (Amoris Laetitia, 325)
From the USCCB
The Parish: "A Family of Families" (coming soon!)
From the Vatican