Discerning the Will of God: An Ignatian Guide to Christian Decision Making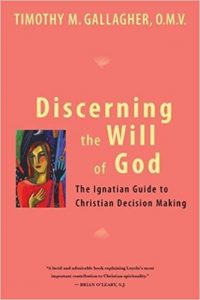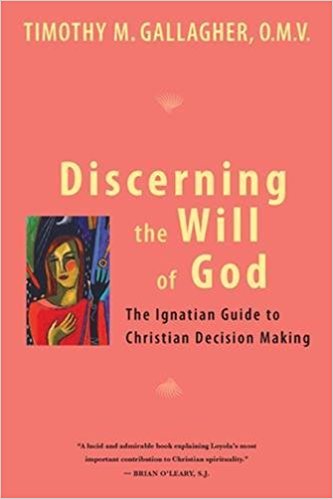 Decisions, decisions! They can be so important and so difficult.
The big decisions married couples and families make can shape their life together for years to come. No wonder the decision-making process so often is feared.
What frequently makes decision making a complicated matter is that people, rather than choosing between good and evil, are choosing between two options that both are good. A question people then ask is, "Will one option ultimately prove better than the other?"
A companion question for those who take faith seriously inquires whether one of these options really reflects God's will. Is it possible to know what God wills for us when we are choosing between two good possibilities?
This is where Oblate Father Timothy Gallagher's "Discerning the Will of God" enters the conversation. The book "explores how we can discern God's will" when "faced with choices between options that are good in themselves."
What kinds of options is Father Gallagher talking about? Some people interviewed in this book were deciding whether to become engaged to one person or another, whether to take the risk of disrupting family life by returning for a long period to school, whether to become a priest, whether to join a religious order, whether to quit a secure job and start a business, with whatever risks that might entail for a family.
Father Gallagher's basic resource is the teaching on discernment by St. Ignatius of Loyola, founder of the Jesuits. The author accomplishes what I feel some proponents of Ignatian spirituality do not by explaining the great saint's approach in a clear, easy-to-comprehend manner.
The author's purpose, he explains, "is to offer a clear, essential and usable understanding of Ignatius' teaching on discernment to those who must make choices," as well as to their spiritual guides.
If you ever felt the Ignatian approach was too complicated for you or that you simply did not understand it sufficiently well to follow it, this book is for you. It approaches decision making and the discernment of God's will with utter seriousness, yet the steps it outlines do not come across as complicated or difficult to grasp.
The book is for anyone who faces important decisions. It is not, per se, about marriage or family life. But a number of those Father Gallagher interviewed are married people whose decisions were bound to impact their marriages in significant ways.
I enjoyed the account involving a married man, Dennis, who wanted to become a permanent deacon in the church. He and Carol, his wife, worked together as a team in reaching the final decision that he would indeed become a deacon.
When the husband's desire to become a deacon first emerged, the couple had been married only two years. When the final decision was made three years later, the two of them concluded they were strong enough as a couple at that point to handle all that the diaconate might mean for their married life.
This couple's story, Father Gallagher comments, "richly illustrates the difference between discernment in isolation and with appropriate sharing. Husband and wife discern together, and so with wisdom and fruitfulness."
We meet another couple, Julie and Carl, who make decisions jointly in their marriage. "Discernment profoundly blesses this marriage," Father Gallagher writes.
Julie remarks that she and Carl are individuals, but "are one." She says: "Our discernment is not so much in our individual walks, but in the marriage. There is a grace in it – we are both on the same path."
Father Gallagher observes that for this couple "discernment has become an ongoing way of life which joins husband and wife in a common response to God's will."
A goal of the Ignatian discernment process is to reach decisions that allow people "to pursue wholeheartedly the course chosen" – decisions, too, that result in "the peace for which every human heart longs," Father Gallagher tells readers.
The author's view is that "in calling us to the sometimes lengthy and laborious process of discernment," God "offers us a priceless and often life-changing opportunity for growth." Thus, "our efforts and struggles in discernment have meaning in God's providence."
About the reviewer
David Gibson is a longtime, now retired, member of the Catholic News Service staff.
Disclaimer: Book reviews do not imply and are not to be used as official endorsement by the USCCB of the work or those associated with the work. Book reviews are solely intended as a resource regarding publications that might be of interest to For Your Marriage visitors.