Learning Love: The Theology of the Body and the Family (Part 2)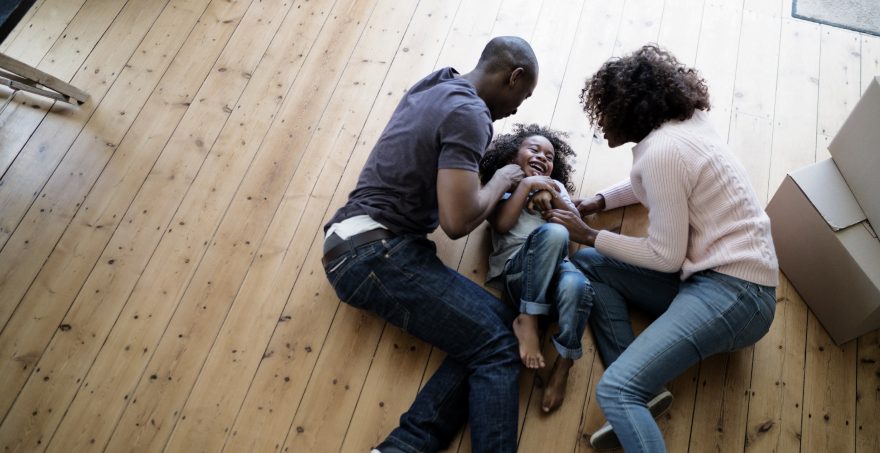 The Beauty of Human Sexuality
"For this reason a man shall leave his father and his mother and be joined to his wife, and the two shall become one flesh." (Eph. 5:31)
While we are bombarded with sexual images and content all around us in the media, when it comes time to having an actual conversation about sex, many are uncomfortable and even unwilling. Yet it is vital that in the security and comfort of the home, these topics are addressed with proper understanding and love.
Sex and sexuality are two extremely misunderstood topics in today's society, and pervasive lies and confusion make coming to a proper understanding very difficult. In the Theology of the Body, however, Saint John Paul II proclaims the beauty of sexuality and sex, which he calls the "marital act" to signify its proper home. We too must proclaim this truth, starting in our own homes.
It is important that sex and sexuality is a topic that your family can speak about, despite possible discomfort. It is better that parents form their child's understanding of sex, including the Church's beliefs and teachings on the subject, than for them to seek out information from the internet or their peers, where they may receive misguided or even harmful exposure and information.
Furthermore, having a safe outlet where the family can speak about these delicate topics can help promote other conversations that are also necessary in family life, such as about same-sex attraction, pornography, lust, and other delicate issues of this nature. As St. John Paul II memorably said, "Be not afraid!" Though uncomfortable, these conversations are necessary lessons and allow the family to grow in love as they grow in understanding.
Called to Love
"This is the body: a witness to creation as a fundamental gift, and therefore a witness to Love as the source from which the same giving springs." (TOB 14:5)
The Theology of the Body seeks to answer the questions "Who am I?" and "What is my purpose?" It can help to orient our understanding of what we are called to be and do. John Paul II speaks often of the "spousal meaning of the body." This "spousal meaning" is not something meant only for married spouses, but is a calling for all people to make a sincere gift of self to others.
In family life, we are constantly called to make sacrifices and offer a sincere gift of self. Examples are easy to think of: parents working to provide for their children and family, neighbors serving neighbors by keeping the neighborhood safe and clean, children sharing their toys with each other, and all other small daily sacrifices that take place within the family. Showing your family by example how to love in such a way helps them to live out their calling to love.
The Body of Christ
"Man became the 'image and likeness of God' not only through his own humanity, but also through the communion of persons which man and woman form right from the beginning" (TOB 9:3)
The Christian life is not meant to be lived alone. In our calling to love we are called to participate in the Body of Christ as members of His body here on Earth. Our first encounter with the body of Christ happens in our family, and it is within our family, the domestic Church, that we participate in the larger Universal Church.
The Church is missionary in nature and seeks opportunities to worship and serve God, and so too must the domestic Church. Praying together as a family, serving the poor and hungry by donating clothes and food, visiting elderly family members and neighbors, and lending a helping hand to those in need are all ways in which the family can actively work as the Body of Christ on Earth.
Through the study of the Theology of the Body and a prayerful attempt to live it out in our lives and families, we are able to grow in love of God and each other and come to a better understanding of who we are as creatures made in the image and likeness of God. Our service to the communion of persons begins in the home and branches out through prayer, service to those in need, and striving to serve the Lord.
About the author
Colleen Quigley was a summer intern in the USCCB Secretariat of Laity, Marriage, Family Life and Youth in 2014, before her senior year at the Catholic University of America where she studied Theology and History.