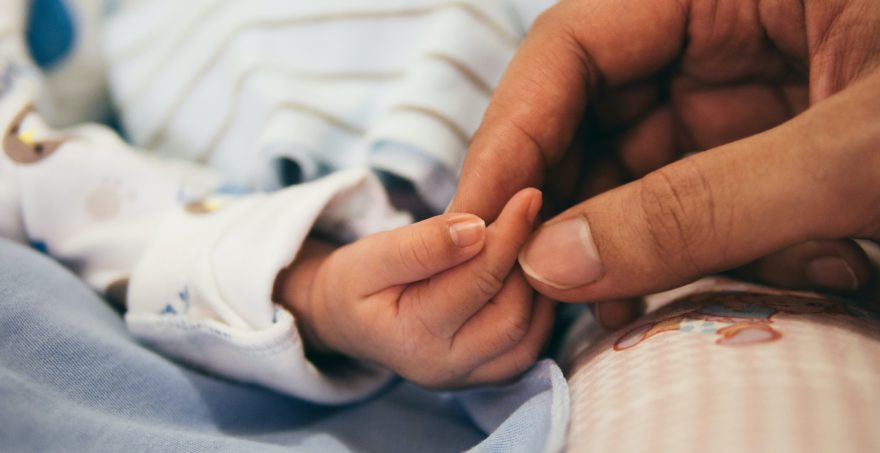 Andrew and Anna, married for nearly 10 years, face one of the biggest challenges that any marriage can confront. In June 2006 their daughter Rose was born with DiGeorge's syndrome, a serious genetic disorder caused by the deletion of a small part of a chromosome. Because the condition is rare – 1 in 4,000 – Rose's prognosis is uncertain. Right now doctors are debating how to treat her heart and gastrointestinal abnormalities.
In the meantime, the couple's life has turned upside down. They try to maintain some normalcy for their other children, ages 5 and 3 ½, even as they struggle to meet Rose's medical needs. Constant medical procedures and midnight wake-up calls to give Rose her medication put a lot of strain on the family. Tempers get short and "the small stuff creeps up." Much-needed breaks, such as leaving the children with a teenage babysitter so that the couple can enjoy an evening out, have become impossible. Andrew and Anna know that marriages break up over these kinds of difficulties, and they are determined not to let that happen.
Friends, family, and the Secular Franciscan Order offer understanding and practical support. Andrew finds that Pope John Paul II's encyclical, The Christian Meaning of Human Suffering is helpful for people going through a situation like theirs. Andrew and Anna have a special devotion to Saint Teresa of Calcutta.
In the face of such uncertainty, the graces of marriage keep Andrew and Anna going. They have learned to celebrate the "little miracles." "Rose came home," said Andrew. He and Anna believe that God entrusted Rose to them, and they know that God will be with them in whatever lies ahead.