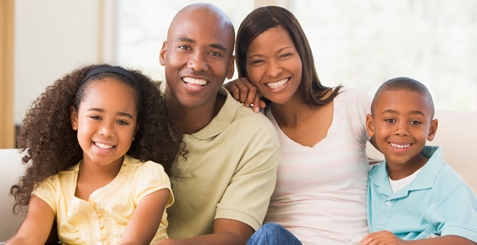 For most couples, parenting is the most distinctive feature of this stage. It may be compared to the middle years of childhood (ages 5-12), which is sometimes called the latency stage. Although the child continues to grow, this growth tends to be steady and without significant turmoil.
Some couples-the "sandwich" generation-find themselves taking care of children plus aging parents. Meanwhile, their marriage and personal needs may be pushed into the background, unless a crisis erupts. Couples in the middle stage of marriage often must renegotiate household, financial, and parenting tasks. The stress of these multiple adjustments helps explain why the marriage satisfaction rate drops significantly for parents with young children (Twenge, Campbell & Foster, 2003)
While rearing children can unite parents in a common venture, it also changes the marriage irreversibly. There is more to argue about and less time for conversation, play and sexual intimacy.
During the teen years, parents generally find that they need more emotional than physical energy. Parents stress out over how strict or lenient they should be with their teens. Parents begin to lose control over their teens, but they still bear the responsibility of parenting without the rewards of children who look up to them as if they walked on water. Marital dissatisfaction decreases significantly for most couples during the teen years.
Couples who do not have children have their own issues to deal with. They may want children and have been dealing with infertility. If many of their friends have children they may they feel left out. They may be so consumed with career or extended family obligations that their marriage relationship has become stale.