October: Domestic Violence Awareness Month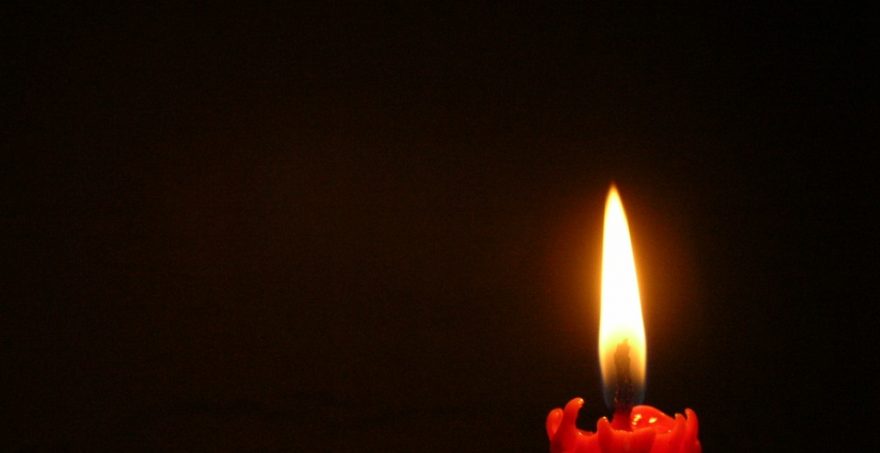 The month of October is Domestic Violence Awareness Month. The statistics on domestic violence are heartbreaking. According to a 2015 survey conducted by the Centers for Disease Control and Prevention, one in four women, and one in ten men, have been the victims of severe physical violence by an "intimate partner" (boyfriend/girlfriend or spouse) at some point in their life. Over a third of all men and women have experienced psychological aggression by an intimate partner. Domestic violence starts early: over half of women and men who have experienced some form of domestic violence were victimized for the first time before they were 25 years old.
Domestic violence shatters the peace that should reside in relationships and especially in the family, the domestic church. St. John Paul II described the family as the "cradle of life and love." Domestic violence replaces life with harm and even death; it replaces love with anger and fear. It breaks down trust between husband and wife, parents, and children. And sadly, it is a cycle that tends to be repeated in the next generation as boys imitate their abusive fathers and girls learn to expect abuse from men.
The Catholic Church's Response: "When I Call for Help"
Behind the sad statistics about domestic abuse are individual persons, men and women made in the image of God. What has been the Catholic Church's response to such a tragic experience for so many people?
In their statement "When I Call for Help," which was published in 1992 and reaffirmed in 2002, the U.S. bishops unequivocally rejected domestic violence:
As pastors of the Catholic Church in the United States, we state as clearly and strongly as we can that violence against women, inside or outside the home, is never justified. Violence in any form – physical, sexual, psychological, verbal – is sinful; often it is a crime as well. We have called for a moral revolution to replace a culture of violence (p. 1).
"When I Call for Help" remains the touchstone of the Church's response to domestic violence. In it, the bishops address four audiences: victims of domestic violence (predominately, though not exclusively, women), clergy and Church employees, abusers (predominately, though not exclusively, men), and society at large.
The statement first provides an overview of domestic violence, defining it as "any kind of behavior that a person uses to control an intimate partner through fear and intimidation" (p. 4). Abuse is not just physical (hitting, punching, etc.), but includes sexual, psychological, verbal, and economic abuse. The bishops also identify forced sterilization or abortion as a form of abuse.
The bishops say very clearly that domestic violence can never be justified by Scripture or Church teaching. "A correct reading of Scripture leads people to an understanding of the equal dignity of men and women and to relationships based on mutuality and love" (p. 9). They remind victims of abuse that they are not to blame.
And to victims who are abused by their spouse, the bishops state clearly that "no person is expected to stay in an abusive marriage" (p. 9). In this, they echo the Code of Canon Law, which states, "If either of the spouses causes grave mental or physical danger to the other spouse or to the offspring or otherwise renders common life too difficult, that spouse gives the other a legitimate cause for leaving [i.e. separation]" (canon 1153.1).
In the last section of "When I Call for Help," the bishops provide suggestions for action for abused women, men who abuse, and pastors and pastoral staff, who are often "first responders" to a situation of abuse. The statement concludes with a prayer drawn from Psalm 55.
USCCB Resources
Other Resources