When Unemployment Hits Home: Seven Ways to Help Your Marriage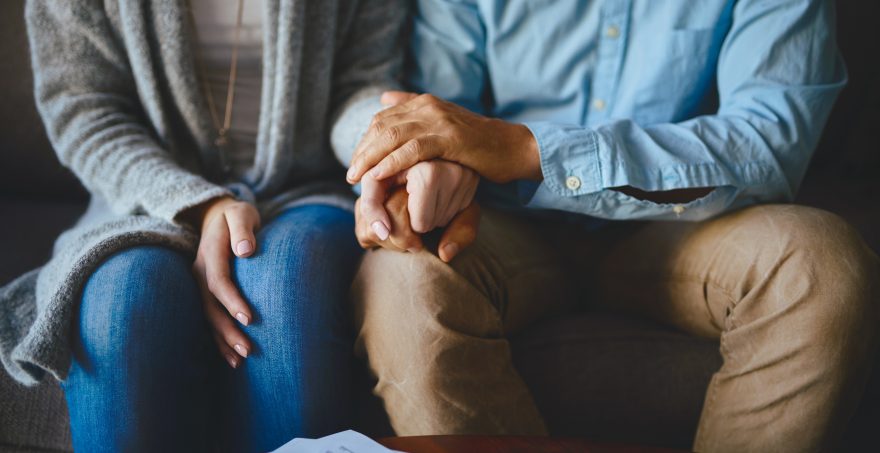 "It could be any couple."
That's the answer you'll get if you ask a family counselor to describe the "typical couple" who comes looking for help because of unemployment.
A husband and wife may come because they need assistance reconfiguring the family budget. Because they have to learn to live with less. Because this has affected their sex life. Because they fight over what the children should give up and how to say "'no" to their sons and daughters. Because a wife resents that she now must be the family's bread-winner. Because a husband feels he no longer has what it takes to "be a man," to be the family's main provider.
They may come because the stress of unemployment has led to depression or illness. To alcohol or drug abuse. To anger or violence. To a combination that's unique to a couple's own particular circumstances—to their strengths and weakness both as individuals and as a couple.
They may come because they see that their marriage is crumbling and may not survive.
Sadly, some marriages don't.
"Divorce happens. Absolutely," noted Sarah Griffin, a Licensed Mental Health Counselor who has a private practice and also works for the Seattle Archdiocese's Catholic Community Services in Everett, Washington. "Problems build up. Resentment builds up. They thought they were in this for love or at least what they thought love was. But love is more than a feeling. It's a decision."
Unemployment can leave an individual—and a couple—feeling overwhelmed, powerless, frightened. In a word, crushed. Yes, the partner looking for work can follow all the recommended steps for landing that next job but in the meantime…the meantime can be a long time.
The good news is that both husband and wife can make positive decisions that can ultimately strengthen their marriage. Here are seven ways to help your marriage when a spouse is unemployed.
1. The unemployed spouse, Griffin said, can choose to accept that things are the way they are. He or she can let go of the misguided but understandable belief that "my life has to be the way things were, or nothing is OK." Perhaps they need to accept that the new job may not be as good as the one that's been lost.
2. The employed spouse can remember to let the out-of-work spouse continue to have the same role he or she has always had when it comes to making family decisions. (Griffin pointed out that "those decisions are usually around money."). He or she can avoid making the out-of-work spouse feel (even more) guilty about the loss of a second income by not fixating on "What are we going to do now!"
3. Both can keep in mind that with loss comes grief. "Losses can be devastating," Griffin noted, "and being laid off is a primary loss." A new loss like unemployment can bring up old losses that haven't been dealt with, she added.
4. They can keep an eye out for signs or symptoms that they need outside help. A tip-off, said Griffin, is a "situation or emotions that interfere with your daily life. You can't get out of bed in the morning. You can't make it through the day. The two of you can't stop arguing."
5. They can seek help from both informal sources (such as wise and trusted friends or family members) and professional ones (including private counselors, counseling services, or programs made available through a parish or diocese).
6. They can notice and appreciate that, in the middle of all this turmoil, there may well be some positives. A formerly two-income family may not be able to afford day care anymore, but now the family doesn't need day care. A dad may be surprised to discover he really enjoys being home with the kids. (Not that it's easier than heading out every day to a job!) Now he gets to know them, and they get to know him, in ways that wouldn't have happened without his unemployment. A couple that has talked about, and seriously considered, simplifying the family's lifestyle can realize that now there's both a perfect excuse to do just that–and little option to do otherwise.
7. They can see how their religious faith is helping them through this and they can trust that it will continue to do so. In Griffin's experience as a counselor, "any issue with a faith-based couple is easier." Why? "I imagine it's because they know there's a Higher Power who cares about them, whom they can pray to," she said. "A Christian marriage is very, very different from a secular one. There's a different language that includes things like 'this happened for a reason' and 'I can pray about this.'"
And what a difference—what an ongoing blessing and source of grace and strength—that can be, in good times and in bad.
About the author 
Bill Dodds is a long-time writer for Catholic publications whose latest novels are "Pope Bob" and "My Great-Grandfather Turns 12 Today."