Inviting the Saints into Your Home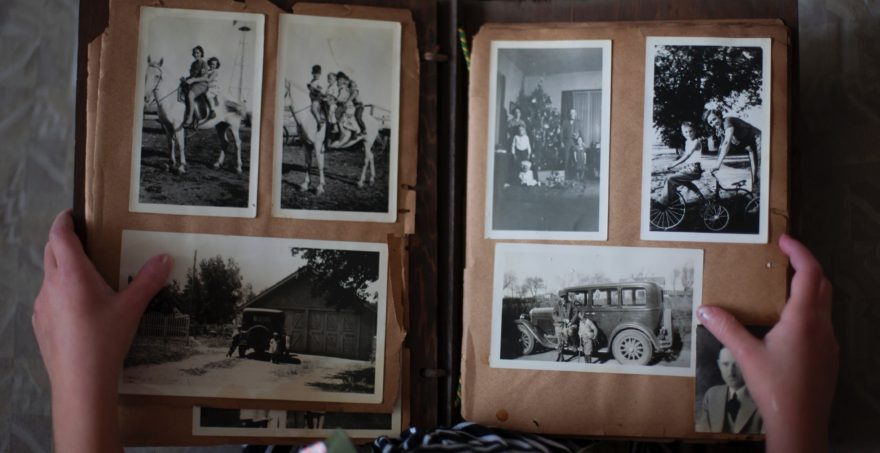 Imagine….
Today, your phone rings. A genealogical researcher introduces himself and proceeds to inform you that you are related to a saint…that your family tree includes a towering giant of the faith from centuries past.
How would you react?
If it were us, we'd probably drop the phone in shock. And then we'd celebrate and read everything we could about that saint, tell our friends, hang an icon of that saint prominently in our home, and treasure our newly-discovered spiritual kinship.
But, of course, we're happy to announce that this good news is true for all of us in a profound way!
To be honest, it's so easy for us to put saints on pedestals—remote from our own day-to-day challenges. Instead of friendship with and affection for them, we slip into an "out of sight, out of mind" approach, that, sadly, impoverishes our children's faith and their spiritual and moral imagination.
We've always had a lot of saint pictures around our house, but now we've taken the step of having a few photos printed and framed to intersperse in our family photo gallery wall. Just a few inches away from one a photo of our great-grandmothers, you'll find St. Andre Bessette, reminding us all of a deeper part of our heritage. Our photos of 20th-century saints help their lives to become more a part of our vocabulary, our shared sense of who we are as a family.
Of course, we're not recommending curating a museum of images. This is about pointing our entire family to Jesus. "[O]ur communion with the saints joins us to Christ," we read in the Catechism, "from whom as from its fountain and head issues all grace, and the life of the People of God" (957).  We want to be more than just their "admirers": We want to be their "companions and fellow disciples" (957). We want to form "one family in Christ" (959).
How can our families—living in our "domestic churches" or as we say, Trinity Houses—take practical steps to widen our idea of family to include our relationship to the saints? Here are three ideas:
Display photos of the saints in your home. Ever grew up with a large copy of Hans Holbein's portrait of St. Thomas More hanging in the living room, and we're big fans of icons. That said, photos can provide your family with another, possibly more personal, point of access. When we first had this idea, we went low tech and copied some online images of favorite saints, uploaded them, and had them printed for a few dollars.
Tell stories about the saints at dinner and other family together-times. We have so many "favorite" saints, and we try our best to weave in stories of them when we're all together as a family. When we care about people we know, we know what they like, their quirks, their special gifts. Get more comfortable sharing these family stories.
Deepen your friendship with your patron saint(s). Our names are deeply personal, and the more we can get to know our patron(s) and call upon their intercession—like you would ask a close friend to pray for you—the more this living reality of your spiritual family will bear fruit in your own life. "The patron saint provides a model of charity," and we can be assured of his or her intercession (Catechism, 2156).
Our Trinity Houses—our domestic churches—are the arenas in which our families seek to live more and more like Christ. The communion of saints, our family in faith, is not some kind of optional nice-to-have feature. These are real men and women who are more alive spiritually now than they were in their earthly pilgrimage. They intercede for us, here and now.
By cultivating this lively awareness of the family of saints, we as parents enlist the help we need! We're not alone in our desire to see our children become saints. The saints want this too and are ready to help us through their prayers.
"Therefore," we can say boldly with St. Paul, "since we are surrounded by so great a cloud of witnesses, let us also lay aside every weight, and sin which clings so closely, and let us run with endurance the race that is set before us" (Heb. 12:1).