World Family Map Reports on Global Family Dynamics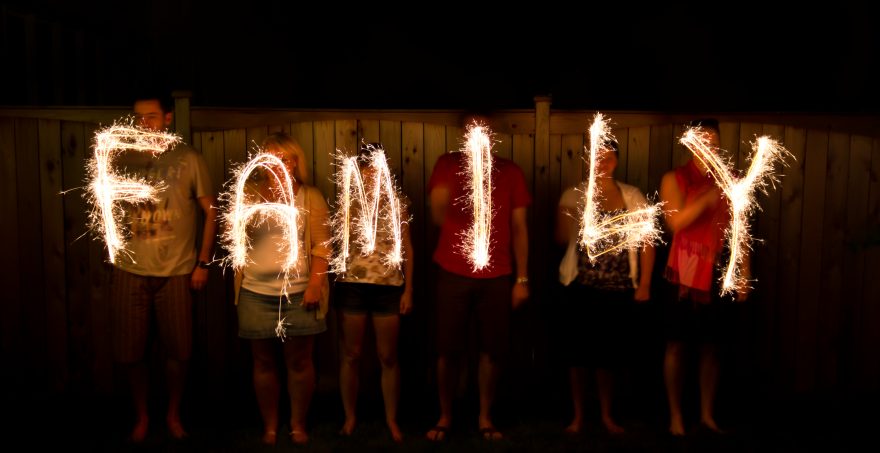 The fourth edition of the was released in early February 2017 by the Social Trends Institute and co-sponsored by the Institute for Family Studies. The map compiles data from the various institutions about family structure, socioeconomics, and culture from around the globe to assess the health of the family worldwide. This year's report focuses particularly on the decrease of marital unions worldwide and the effects this has on family stability. Part of the report focuses on family processes, that is, interactions between family members, and looks at several key indicators of a family's health: overall family satisfaction, views of contributions to household income, communication between children and parents, and quality and frequency of family meals.
Family Satisfaction
The highest numbers of overall family satisfaction are found in South America (ranging from 68-78% adults reporting to be "completely or very satisfied with their family life") with the lowest numbers in parts of Asia (South Korea, 30%; China, 32%). This portion of the data changed notably from 2002 to 2012, although the causes of these changes is not yet known definitively. A decade ago, Eastern Europe had the lowest level of family satisfaction; since then, it has risen by 18 percentage points, although reasons for this change have not yet been explored.
Views of Contributions to Household Income
Around the globe, views of sources of household income vary, i.e. who in the family should be bringing in income. The World Family Map looked specifically at the numbers of people who agree or strongly agree that both the man and the woman should contribute to household income. Nearly half of adult women work, a proportion that has decreased over the past few years.
The highest rates of support for dual-income families are in South Africa, South America, and some parts of Western Europe, with over 80% in these regions overall (with the highest at 92% in the Philippines). The lowest rates of support are mostly found in English speaking countries, with less than 65% support in Australia, Great Britain, and North America, where over half of women work.
Discussions with Parents
The study highlights two different aspects of parent-child communication: how often they talk in general and how often they talk specifically about school. Data was collected from students who are 15 years old and their parents.
These two aspects vary throughout the world; in some areas, discussions about school are more common, while in others, general conversation is more frequent. Between 44-92% of students spend time talking generally with their parents daily, while between 19-79% of students discuss how they are doing in school. In certain parts of Asia, teens are less likely to discuss school with their parents and more likely to talk generally. In the Americas, it is the opposite, where teens are more likely to talk about school. European teens, however, are more likely to talk with their parents about both school and other things in general than the rest of the world.
Family Meals
The World Family Map describes shared family meals as a "direct measure of a positive family process" (p. 51). It should be noted that this is dependent upon the quality of family relationships, although undoubtedly intentional meal time contributes to the quality of familial relationships. In the U.S., eating meals as a family has been linked with better educational performance, lower levels of depression, and lowered likelihood of substance abuse. Internationally, students who frequently eat meals with their families score higher on reading literacy than students who do not.
Numbers of families who eat together vary from country to country. This is due to family structure, proximity of work/school to home, and culture. Between 60-80% of Asian families eat together on a daily basis, while 60% of families in South America eat together. In North America and Europe, the rates are as low as 67% and as high as 94% (in Hungary and Italy, respectively).
Conclusions
It is clear from the collected data that time spent together as a family is fundamental to a healthy family life. Support within families is essential when fostering familial bonds. While work, culture, and other situations may affect the quality or quantity of family time together, frequent meals and conversations, particularly between parents and children, are vital for maintaining good family dynamics. It is good to consider these factors and realities for pastoral initiatives in encouraging and strengthening family communication in every part of the globe.