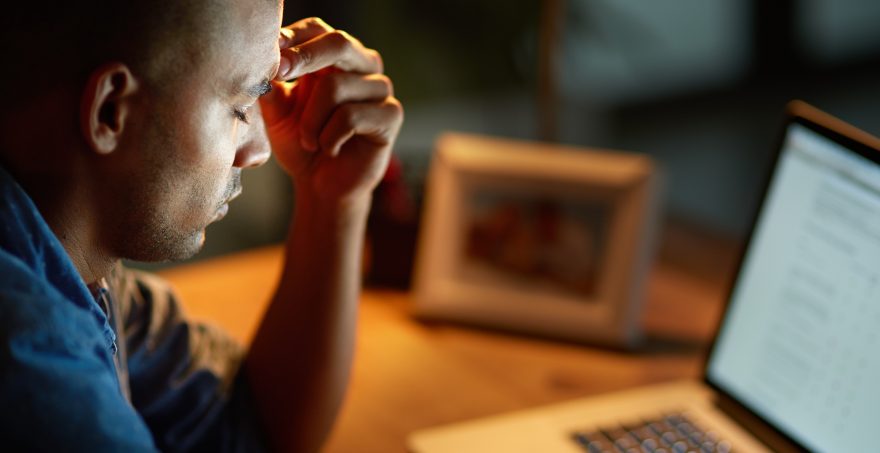 The Situation
Julie and Jason thought they had it all worked out. When they were dating they had talked about how important it was to both of them to pursue their careers after marriage. Julie is a lawyer and Jason works in the IT industry. They even reconfirmed their intentions during their marriage preparation program. They knew they wanted to have children but they thought they could do it all. After all, Julie had gone to day care while her mother worked and Jason figured that with their combined incomes they could afford high quality day care when the time came.
Well, the time has come. Julie recently gave birth to a beautiful baby girl and they are both enthralled with their new role as parents. The problem? Julie has really bonded with little Jemima and she's rethinking their decision. She finds it hard to imagine leaving Jemima when her three- month maternity leave is up.
Jason also has bonded with Jemima and certainly wants the best for his wife and new baby, but he's practical. Their mortgage is based on both of them working full time and besides, with so many people being laid off, he's not sure his own job is secure. On the other hand, quality day care is expensive. They wonder if they can afford it even with two salaries. How would you advise Julie and Jason?
A Response
It would be tempting to say that Jason and Julie should have anticipated this possibility and not bought a house dependent on two incomes. Perhaps they should have tried to live on one income and used the other salary for one time or discretionary purchases. This would have given them the freedom for one of them to quit work should a change of heart arise. Tempting, but they can't undo the past. It also would be nice if their baby wasn't born in the midst of a recession, but they, like most of us, have little control over such matters and certainly couldn't have predicted it.
A more helpful and realistic approach would be to weigh carefully the various competing values. As in many moral dilemmas there may be several goods or problems that contend for priority.
Certainly Julie and Jason want to use the skills they've spent a long time honing. Not only are most careers personally fulfilling, many contribute to serving humanity. To work is an honorable and necessary part of life. As Scripture says, "The laborer deserves his wages" (Lk 10:7).
On the other hand, parenting is a career in itself. It takes intense devotion and time to raise a child. Not every parent feels parental instincts to the same degree, but strong instincts are not easily ignored, nor should they be. Then there is the value of wanting to be responsible parents. Caring for a child requires presence AND money. So we have the values of self-fulfillment, sacrificing time and money to care for a child, and making money to pay for a child's needs.
When goods such as these conflict, consider the following steps when making a decision of conscience.
1. Gather the facts. How much money do Julie and Jason really need to make ends meet? If one of them puts his or her job on hold for a period of time, they will lose income but they may also save on work-related expenses. Plus, they wouldn't have to pay for day care. Do the math. What would the bottom line budget look like?
2. Assess the emotional facts. Both Jason and Julie need to be honest with each other about their feelings. How guilty would Julie feel if she left Jemima to go back to her career right now? How fearful is Jason about losing income? Do either of them feel guilty or betrayed by Julie's change of view? How regretful might Julie feel later if she postponed her career and found it hard to resume? Knowing the strength of these feelings doesn't solve the problem but it helps them understand the motivations behind their differing positions.
3. Assess the alternatives. Is there any middle ground? Is a part time job a possibility? Would downsizing their lifestyle make it possible to make ends meet financially? Would it be possible for Jason to put his career on hold? Is the issue mostly Julie's maternal instinct of wanting to be with Jemima or is it her larger concern of having someone else raise their child?
4. Consult others with experience. Sometimes choices feel so complex that it's hard to evaluate. Here's where other experienced parents can be helpful. Don't just talk to the stay-at-home moms, however, or converse only with those who have decided on dual careers. Talk with both, especially those who hold different views from your own. They help check our rationalizations.
5. Bring it to the Lord. When decisions are confusing, bringing them to prayer can help us see more clearly. It's not that we expect to hear a voice or get an e-mail from God. Prayer isn't magic, but it can be powerful. Placing our worries, confusion, and hopes before God can bring clarity and peace. Prayer is a place of complete honesty since God knows our heart. There's no reason to pretend or hide our motivations. Praying as a couple over this decision can help Julie and Jason to see the options clearly and generously. It can also bond them more closely as a couple.
Life decisions such as these are not easy but prayerful decision-making is a skill that transcends any one decision. Jason and Julie should find it helpful in the many future dilemmas they are sure to face as Jemima grows in wisdom and grace, and continues to perplex her parents.
About the author
Susan Vogt is an author and speaker on marriage, parenting, and spirituality. Her website is SusanVogt.net.