Domestic Church Retreat Day Four: Parenting Among Friends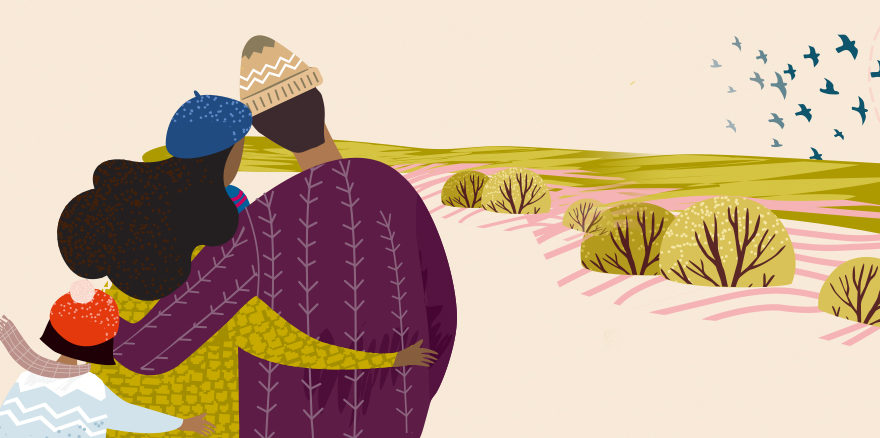 Also available as a printable PDF.
Day Four: Parenting Among Friends
A Story about Spiritual Parenthood
John and Patti, good friends of ours, are great examples of how marital love is called to be, and can be, fruitful both biologically and spiritually. In addition to their immediate family, their domestic church, their marriage has borne spiritual fruit for countless others, including ourselves.
When we first met John and Patti, they had already been married a few years and had three (of their now six) children. We became instant friends and soon found ourselves at their home most Friday nights for a delicious dinner, a decade of the rosary with their family, and then, after the kids were tucked into bed, a relaxing evening together. We have many fond memories of sinking into their comfortable living room couches with a glass of wine in hand to simply catch up on the past week and enjoy each other's company.
They also invited us to join their group of friends who had been meeting monthly for a few years for prayer and dinner. We were honored to be invited and their friends quickly became our friends. And they, like John and Patti, helped to nourish the seed of faith in our lives. Besides the monthly gatherings of prayer and fellowship, we were all soon celebrating joys together (births, birthdays, playoffs, etc.) and we accompanied one another in trials (illnesses, unemployment, family difficulties, etc.).
Five years ago, however, with the advent of a new job opportunity 1,200 miles away, we left this amazing group – fortified in the faith but doubtful that we would ever find friends who nourished our faith as much as they had. But we did – by God's grace. Inspired by that group, we invited a few couples at our new parish to start a similar group. For four years now this new group of couples continues to grace our lives in rich and meaningful ways. And, some members of our group have continued to spread the gift by helping other groups begin in our parish, as well. And, because of that, we have now created materials for new groups to begin anywhere in the country.
We thank God, therefore, for John and Patti and for all of the couples in both groups, old and new, and for the spiritual fruit that these relationships have borne in our lives. Truly, all of these couples have been spiritual parents to us, giving us and our marriage a more meaningful life. And, we praise God for the fruit it is now bringing to many other couples, too!
– Kari and Stephen
To Think About
Choose one or more of the following questions to reflect on by yourself and/or with your spouse
What does spiritual parenthood mean to you? How can it be lived in different ways?
Who has helped you and your marriage? Whom have you helped to have a better marriage?
What can you do to find couples who can accompany you as mentors and guides? What can you do to accompany couples who may need help along the journey?
Prayer to the Holy Family
Jesus, Mary and Joseph,
in you we contemplate
the splendor of true love;
to you we turn with trust.
Holy Family of Nazareth,
grant that our families too may be places of
communion and prayer,
authentic schools of the Gospel
and small domestic churches.
Holy Family of Nazareth,
may families never again
experience violence, rejection and division;
may all who have been hurt or scandalized
find ready comfort and healing.
Holy Family of Nazareth,
make us once more mindful
of the sacredness and inviolability of the family,
and its beauty in God's plan.
Jesus, Mary and Joseph,
Graciously hear our prayer.
Amen.
(AL, 325)