Domestic Church Retreat Day Six: Love in Truth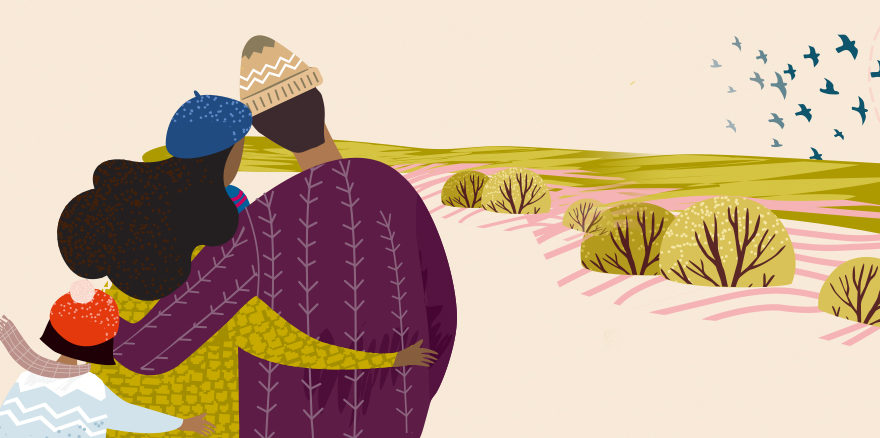 Also available as a printable PDF.
Day Six: Love in Truth
A Story about Unexpected Challenges
We have been blessed in our 42 years of marriage with four beautiful and amazing children. Our children, the source of our greatest pride and joy, have also been the source of our greatest suffering.
With the sudden death of our first son, at only six months old, we experienced our first crucible. The first fruit of our love had withered, testing our own love as a couple. It was a life-changing experience in our marriage, but, fortunately, our grief led us to a deeper commitment to one another and to our faith. This prepared us to meet other challenges that were to come, testing our unity as a couple and family.
While still in college, our daughter announced that she was pregnant with our first grandchild, outside the bond of marriage. Although stunned and saddened by the circumstances, we welcomed the gift of new life that would bless our family. During the turbulent time that surrounded these events, we accompanied our daughter in her struggle to recognize and follow God's plan. We are proud to be the grandparents of a young man with deep faith who now serves our country overseas as a U.S. Marine.
One day, our youngest son announced that he experienced same-sex attraction and had embraced a lifestyle that was contrary to his human dignity in the eyes of God. The pain of losing our son to the lies of the world is hard to describe.
As our son, we made him know that our love is unconditional. However, we also needed to remain steadfast in truth, as true love warrants. When we did not attend the same-sex union with his partner, a deep hurt was felt on both sides. His departure from any practice of a life in the Catholic faith is our greatest sorrow, which elicits a constant prayer rising from our hearts for Mary to lead him back to her Son.
On our wedding day, we promised each other that we would accept children lovingly from God and educate them according to the law of Christ and His Church. Little did we realize the great gift we were agreeing to receive, nor the tremendous responsibility it entails. We continue to educate our children and grandchildren in the faith, challenging them to true discipleship.
While our work to build our domestic church is not done, we trust that the faith that we set as the foundation of our family will be a reminder to our children of God's unwavering faithfulness and unfailing love. Even the greatest blessings can blossom in the midst of thorns.
– Christine and Rick
To Think About
Choose one or more of the following questions to reflect on with your spouse:
How have you dealt with the challenges and disappointments experienced in your marriage or caused by your children? Where have you found God's grace and mercy present in those times?
In what ways may God be asking you to give greater witness to truth in love within your family?
How have you noticed God's hand in the midst of suffering and loss?
Prayer to the Holy Family
Jesus, Mary and Joseph,
in you we contemplate
the splendor of true love;
to you we turn with trust.
Holy Family of Nazareth,
grant that our families too may be places of
communion and prayer,
authentic schools of the Gospel
and small domestic churches.
Holy Family of Nazareth,
may families never again
experience violence, rejection and division;
may all who have been hurt or scandalized
find ready comfort and healing.
Holy Family of Nazareth,
make us once more mindful
of the sacredness and inviolability of the family,
and its beauty in God's plan.
Jesus, Mary and Joseph,
Graciously hear our prayer.
Amen.
(AL, 325)