Domestic Church Retreat Day Three: The Mystery of Marital Faith and Its Fruit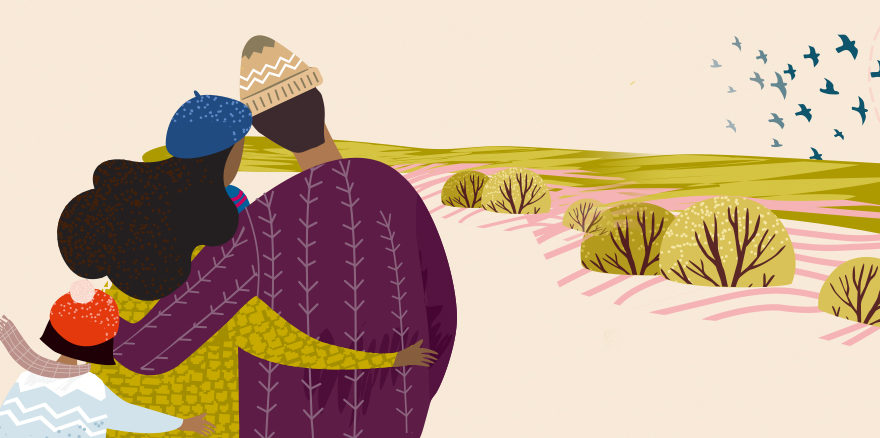 Also available as a printable PDF.
Day Three: The Mystery of Marital Faith and Its Fruit
A Story about Adoption
Faith is the willingness to set off on a journey, without knowing exactly where we are going or how we are going to get there. If there is anything resembling certainty, it is in the companions we choose to share our journey.
Saint Paul speaks of husband and wife becoming "one flesh" as "a great mystery" (Ephesians 5:32), a mystery that mirrors Christ and his bride, the Church. Part of the mystery, we think, is that God makes our hearts capable of letting go of our past relationships, however beautiful or broken, in order to enter freely into the shared hope that our marriage will be life-giving.
In our experience, that fundamental faith of husband and wife – setting off on a journey together – has also come to mean faith in what God is doing to knit our family together. Ours started as a common story: boy meets girl, wedding bells … but, the baby carriage… it took a while. We waited year after year, eventually going through all the invasive and heartbreaking testing that accompanies infertility. Yes, God was with us through it all, and sustained us with extraordinary graces which, in retrospect, were often exquisitely timed. But He does not always spare us from suffering. Instead, we have found that God draws near to share our suffering.
Going to that place of suffering with God was what opened our hearts to the seed that God had planted—the seed of adoption. Once it began to bear fruit, wonderful things began to happen. There was new hope, discernment of possibilities, and new discoveries. After much struggle, we brought our oldest daughter home from China, slowly discovering that a place on the other side of the world could begin to feel like another home. Three years later, we brought our second daughter home. And surprise of surprises, nine years later we returned to China and brought home our son.
Every year, we celebrate three adoption days in addition to three birthdays, so we have constant reminders of how odd and yet beautiful our journey with God has been. Seldom has the road ahead been clear, and still we draw courage from the faith that God will lead. "I do not ask to see the distant scene," wrote St. John Henry Newman, "one step enough for me." That has been our experience.
– Tim and Sue
To Think About
Choose one or more of the following questions to reflect on by yourself and/or with your spouse
Where has your marriage proven fruitful in ways you least expected?
What are new forms of fruitfulness that God may be calling your marriage to bring forth?
When has God drawn near to share in your suffering as a couple?
Prayer to the Holy Family
Jesus, Mary and Joseph,
in you we contemplate
the splendor of true love;
to you we turn with trust.
Holy Family of Nazareth,
grant that our families too may be places of
communion and prayer,
authentic schools of the Gospel
and small domestic churches.
Holy Family of Nazareth,
may families never again
experience violence, rejection and division;
may all who have been hurt or scandalized
find ready comfort and healing.
Holy Family of Nazareth,
make us once more mindful
of the sacredness and inviolability of the family,
and its beauty in God's plan.
Jesus, Mary and Joseph,
Graciously hear our prayer.
Amen.
(AL, 325)