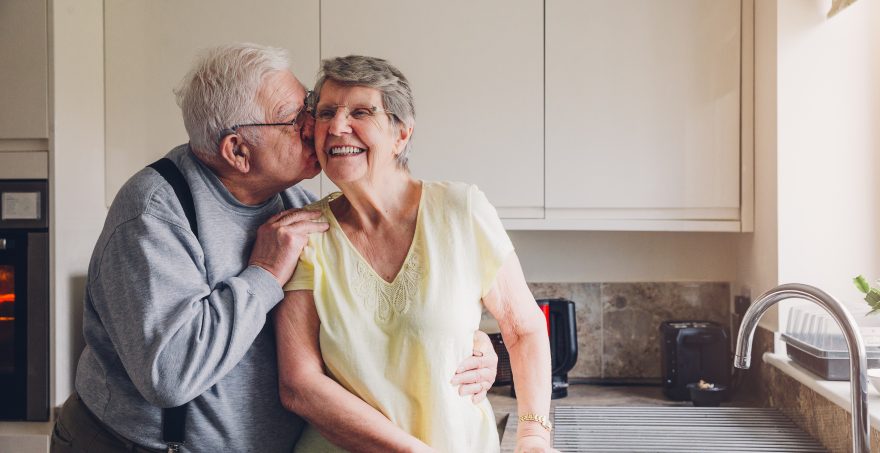 While some couples look at the "empty nest" as a second honeymoon, it will end and couples will face the challenges of reinventing their marriage for the second half. For many, this can be a hard time on their marriage. Why?
First, most couples at this point are exhausted and their marriage may be on the back burner. You may be emotionally drained and feel disconnected from your spouse. Second, all those things you've been postponing are just waiting for you, thus the tendency is to "get busy" and avoid facing the challenges of this new stage of marriage.
We decided to research this stage of marriage, put together our own national survey, and began what has become a 20-year journey to help us and other empty nest couples reinvent their marriages.
Empty Nest First Aid Tips
• Slow down and get some rest! Take a nap. Go to bed at 8 p.m. Sleep around the clock. You'll never be able to refocus on your marriage until your life comes back into focus.
• Celebrate! You made it through the active parenting years. Although it is not at all uncommon to become aware of some sense of loss and regret at this time of life, you can counter any of those sentiments by promoting a strong sense of celebration for where you have come and of excitement about your future. Go out to dinner. Have some fun. Have a great date.
• Acknowledge that this is a time of transition. Say to each other, "Things are changing right now and that's okay." Change can bring out insecurities that are festering below the surface. Just acknowledging that things are changing can help with the transition. Transitional times can be stressful but they also give you the opportunity to redefine your relationship and to find new fulfillment, intimacy and closeness.
• Resist making immediate decisions about your future until you have some perspective. Realize that things are changing and that you can change with them – but you need to take it slowly. Unfortunately, some spouses who are disappointed with their marriage bolt right out of the relationship as soon as the last kid leaves home. This is a time when the divorce rate soars. Give yourself time to get to know each other again and to revitalize your relationship. Don't accept new responsibilities for at least three months.
• Plan an empty nest getaway. Go off together. Talk about what is great about your relationship and the areas that needed work. Make a commitment to work on the weak areas and reinvent your marriage.
Empty Nest Challenges
Once you've made it through the initial transition into the empty nest, you need to surmount the long term challenges of the second half of your marriage. In our Second Half of Marriage program we look at eight challenges of the empty nest years including the following:
• Let go of the past and forgive one another. Let go of past marital disappointments, missed expectations, and unrealized dreams. You need to forgive each other and choose to make the best of the rest. You may even want to make a list of things you will never do or will never do again. But then make a list of things you want to do in the future.
• Create a partner-focused marriage. In the past you may have focused on your kids and your job. Now is your opportunity to focus on your marriage. You can build a closer more personal relationship in the second half of life. In the first half of marriage we tend to live our lives in response to circumstances such as parenting and career demands. In the second half of marriage you aren't as controlled by your circumstances and have the freedom to reinvest in your relationship.
• A gender role shift often takes place at this time of life. Men become more nurturing. Women, who generally have been more responsible for the kids, now become more expansive and may choose to go back to school, get a real estate license, or start a new career. It can seem like you are moving in opposite directions, but on a continuum you are actually moving closer to the center. Realizing this can help you capitalize on it and refocus on each other.
• Energize your love life. Many people assume that as people grow older they lose interest in sex. Research shows otherwise. Our surveys suggest that sexual satisfaction increases rather than decreases with the number of years married. Your love life in the empty nest can be better than in the parenting years. Look for ways to romance your mate. Think of your love life as a stroll, not a sprint. Enjoy the slower pace. If medical issues arise, be willing to talk to your doctor. Often help is available.
• Adjust to changing roles with adult children and aging parents. Just as you need to release your children, you need to reconnect with them on an adult level. At the same time your parents are aging and perhaps beginning to experience health problems. Whatever your situation, the relationship with your adults kids and parents affects your marriage. The key is to keep your marriage relationship the anchor relationship. You can handle stress much better when you know one other person understands how you feel. You can't go back and change your family history, but you can change the future. You can forge better relationships with those loved ones on both sides of the generational seesaw.
• Connect with other empty nest couples and encourage them in their marriages. Consider starting your own empty nest group or becoming mentors for a younger couple. Volunteer to start a marriage program in your parish or community. For a wealth of great programs see www.smartmarriages.com.
The empty nest years of your marriage can be a time of incredible fulfillment, no matter what challenges you previously faced. You can reinvent your relationship, renew your friendship, and create a vision for the rest of your marriage.
This article is adapted by the authors from their books "The Second Half of Marriage" and "10 Great Dates for Empty Nesters." It originally appeared in Family Perspectives Journal (Summer 2010), a publication of the National Association of Catholic Family Life Ministers. Used with permission.