How To Make Christmas About Christmas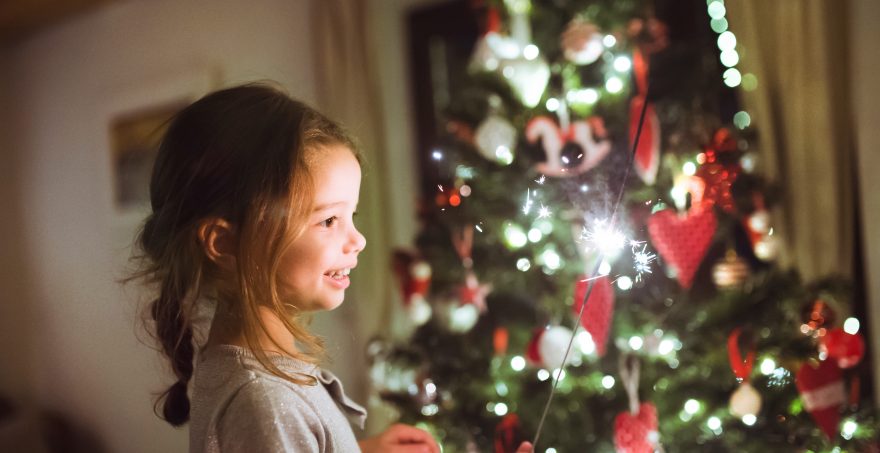 I wish I could say these were my ideas but I can't. Although I don't remember where I read them, I vividly recall how one brief article transformed the Christmas season in our home.
About 23 years ago, our oldest was six and we were expecting our fourth son. The holidays were approaching and I was thinking back to the previous four Christmases when Santa and Jesus got just about "equal billing" in our home. As young parents, we were establishing family traditions and Christmas definitely needed improvement.
Previously, as soon as Thanksgiving was over, I'd decorate our home and start drumming up excitement about the upcoming arrival of Santa. When the Christmas catalogs arrived with oodles of toys, I'd share them with the boys. It would keep them entertained for hours!
I wanted this year to be different and to bring the celebration of Jesus's birth and the joy of giving to the forefront of our Christmas season. So, I did what I always do when I need help. I prayed and read.
That's when I found the article. It was a gift with perfect timing and it said this: "As soon as the Christmas catalogs are delivered to your house put them away so they are not accessible to the kids. (Goodbye free babysitter!) Don't focus on Santa and the fact that he is going to bring presents. Santa will be relentlessly drilled into your kids. They'll see and hear about him everywhere. Consider it all good and part of the season. Don't criticize it. Just don't feed it."
That was it! I realized the kids were taking my lead and I was determined to change course. One day a few weeks before Christmas, I told the boys to write Santa their letter. They wrote it, mailed it and that was it. (In the past, we actually sent Santa revised editions!)
When the subject of Santa came up, we talked about him, but without me fueling the "Santa Fervor" the boys did not focus on what they were going to "get" for Christmas.
The article suggested we play Christmas music in our home and go caroling with the neighborhood kids. We did and our neighbors loved it. It suggested we invite our pastor over for dinner. We did and the kids wound up playing charades with him.
The most unique advice was to emphasize Joseph's devotion to Mary and Jesus. This was especially lovely as it was likely we were raising four future husbands and fathers.
The article said to encourage generosity by giving the kids a dollar to place into the Salvation Army kettle. And when you bake, have the kids run a plate over to a neighbor. It said to help the kids identify and bring in a gift for a person, other than a teacher, who worked at their school.
The last recommendation was to "adopt a family" at school or church and go shopping with the kids as they picked out specific gifts. (This idea continued all through high school. I loved watching our teenagers meticulously pick out gifts for people they would never meet.)
We tried every idea and the effect was immediate and quietly humbling. I've blundered through many areas of parenting while raising our four sons but since reading that article 23 years ago, Christmas has mostly been about Christmas.