I Promise To Be True To You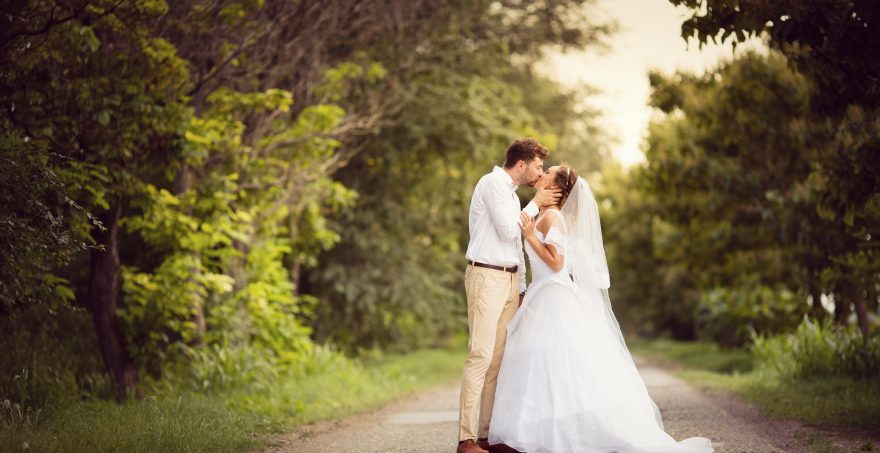 If they are not too anxious, every bride and groom hears at the beginning of the Catholic Rite of Marriage:
My dear friends, you have come together in this church so that the Lord may seal and strengthen your love in the presence of the Church's minister and this community. Christ abundantly blesses this love. He has already consecrated you in baptism and now he enriches and strengthens you by a special sacrament so that you may assume the duties of marriage in mutual and lasting fidelity.
The bridal couple likely believes their love is already strong. Do they really need Christ to enrich and strengthen them? It sounds as if marriage involves a challenge for which the bride and groom need fortification, their mission being to "assume the duties of marriage in mutual and lasting fidelity."
What is fidelity that it is considered tough enough to need sacramental enrichment and strengthening? One definition–faithfulness to duties and obligations, or loyalty—corresponds with a traditional understanding of marital fidelity. It denotes unfailing fulfillment of one's responsibilities and the keeping of one's word or vows.
Fidelity and its rigors can best be described by those whose lives exemplify faithfulness. The Bible presents many models: Abraham's fidelity to God despite difficult tests; Ruth's loyalty to her mother-in-law although free to return to her own clan; Hosea's resolute faithfulness despite his wife's infidelities; Paul's commitment to his mission despite arduous journeys and imprisonment.
We see by our forebears' lives that fidelity is not easy but is possible with the help of God. Above all the Bible shows that God is faithful no matter how poorly human beings behave. The Son of God dies so that God can keep a promise. Married life often presents trials, conflicting choices, a partner's inattention or worse. Faithful love persists. Spouses lay down their lives for their beloved every day.
Examples of faithful living exist in our own time. My closest example is my parents' devotion to each another. My father's loyalty during the last phase of their life is a remarkable illustration of meeting fidelity's demands.
Shortly after my dad retired he noticed the first signs of Mom's Alzheimer-related dementia. About 15 years after her diagnosis they moved to a retirement center to ensure Mom's security if Dad died first. Dad gave up space and privacy for her sake. He also gave up sleep and dignity. When his wife began to wander, he slept on the floor by the door until an alarm was installed. When she insisted she had to meet her (deceased) father in the parking lot in the middle of the night, he accompanied her. When she forgot Dad's name and told people "that strange man" was abusing her, he wept alone.
At last Dad admitted he could no longer continue as his wife's primary caregiver, calling it "the hardest day of my life." After Mom moved to the care unit, Dad visited her three times daily, bringing fresh fruit and newspapers, brushing her teeth, kissing her upon arrival and before parting. Death, he believed, would be easier to accept than her prolonged debilitation.
Mutual and lasting fidelity to the duties of marriage can be seriously tested by both good times and bad: as much by children's births, job relocation, multiple opportunities, and wealth as by work stress, financial strain, emotional illness, disabilities, and tragedy. Temptations against fidelity might be disguised as attraction, generosity, or loyalty to a person or cause that is good, such as members of one's original family, career, material comforts, a friend in need, even religion. No wonder couples need Christ's enrichment and strength to differentiate between temptation and their vocation.
They also need to practice the virtue of fidelity from courtship onward. Fidelity is an acquired quality that is developed intentionally. Every temptation to be unfaithful is an opportunity to build character. Being purposely faithful to one's wedding vows enables fidelity to become ingrained, a part of one's makeup. Forty-five years of fidelity culminated in my father's faithfulness during their last 15 married years, and in my mother's willingness to put herself in his hands.
Another definition of fidelity, referring to accuracy and exact correspondence with the original, also offers insights into the marital virtue. Just as a high-fidelity electronic device is noted for accurate sound or picture reproduction, a high-fidelity marriage corresponds with what it represents: the love within the Trinity and the love of Christ for the Church. As a high-fidelity record is true to the original production, faithful spouses are true to their vows.
As President Woodrow Wilson said about loyalty, fidelity "means nothing unless it has at its heart the absolute principle of self-sacrifice." Yet marital fidelity has rewards. A radical commitment to fidelity enables spouses to trust one another. It fosters openness and intimacy. It dignifies the marriage even in undignified circumstances like personal failure and physical or mental debilitation. A high-fidelity marriage is the basis for a stable family in which children can flourish. And on strong families is built a strong society.
Fidelity is a virtue intertwined with true love. Christ strengthens lovers who desire to be faithful so that, as Pope Benedict XVI said, "love is never 'finished' and complete; throughout life, it changes and matures, and thus remains faithful to itself" (Deus Caritas Est, 17). Fidelity, like love, is no fleeting feeling but a life-long commitment that Christ abundantly blesses.