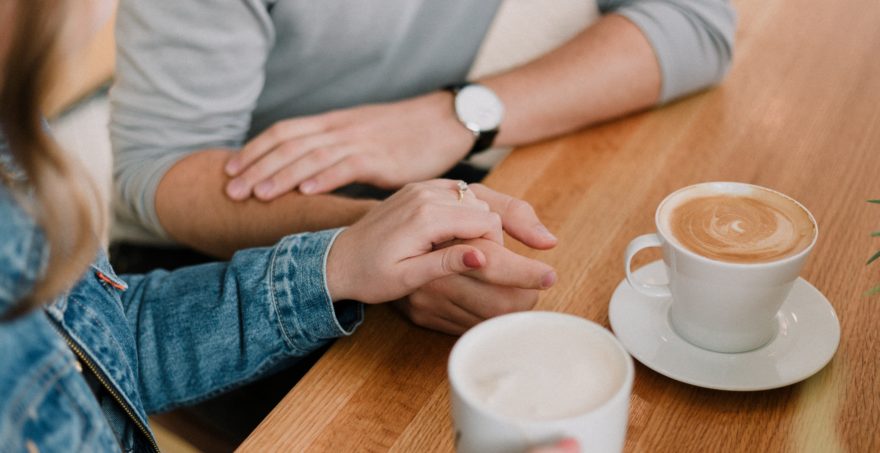 Readiness for marriage cannot be scientifically measured, but an inventory helps engaged couples to make sure that they have discussed the most important issues. These are NOT tests, but rather instruments that prompt discussion on sometimes sensitive issues. Best practices for PMIs include having the engaged couple go over the results of their inventory with a trained priest or mentor couple.
Better Together Inventory
Great communication is essential to having a great marriage. Our marriage prep inventory is a free questionnaire designed to celebrate strengths and highlight opportunities for growth between engaged couples.
Catholic Couple Checkup™ A comprehensive premarital inventory with an illustrative report and discussion guide that can be sent to a priest or mentor couple to discuss with the engaged couple. Promoted by The Marriage Group, the Catholic Couple Checkup can be used together with their popular online marriage preparation program (free with the program) or separately by couples.
Couple Checkup
Couple Checkup is an online relationship assessment that is tailored to each couple and the Catholic faith. The computer-generated report helps couples discover their strength and growth areas across several relationship categories such as communication, conflict resolution, roles, financial management, personality, and more. Couples can bring their results to a priest or premarital counselor to work through their results. Powered by Prepare/Enrich.
Contact: 1-800-331-1661
F.A.C.E.T.
The questions in F.A.C.E.T. are intended to open up areas for discussion under thirteen different topics. There will be opportunities for couples to review their results with facilitators, but they are encouraged to begin a dialogue with each other as soon as they are finished. In addition, couples are given some open-ended questions to take home that are intended to stimulate further discussion on the same topics. F.A.C.E.T is not a test, but an opportunity to keep communications moving in a positive direction between two people who plan to get married. Available in English and Spanish.
FOCCUS
Premarital inventory that covers major areas engaged couples should discuss. Offers research and training that Facilitate Open, Caring Communication, Understanding, and Study. After taking the FOCCUS pre-marital inventory, couples meet with a trained facilitator. Available in Spanish, Chinese, and for couples with English as a second language.
Also REFOCCUS for a second marriage.
Contact: foccus@foccusinc.com, 1-877-883-5422
Fully Engaged
A Catholic catechetical pre-marriage inventory that carries a Nihil Obstat and Imprimatur. This comprehensive, catechetical tool forms engaged couples in the riches of the Church while equipping them with the essential skills necessary for a healthy marriage. This program utilizes a catechetical workbook for the engaged couple and contains a detailed Facilitator's Guide for the Facilitator. Follow-up formation emails are sent to the newlywed couple for one year after their marriage. Fully Engaged also contains a complete Convalidation Inventory for civilly married couples.
Contact: 800-624-9019 or email fe@gw.stcdio.org.
IPI Intercommunications Publishing
IPI was the first to offer pre-marriage inventories, beginning in 1980. We have programs available for various premarital situations, such as never-married couples, couples entering a second marriage, couples having their civil marriage convalidated, couples from different faith traditions, and more. Inventories are available both in hard copy and online with English and Spanish options.
Contact: 800-999-0680
Prepare/Enrich
An online relationship inventory and skill-building program based on a solid research foundation. Custom-tailored to a couple's relationship and provides a couple with exercises to build their relationship skills. It can be used both for engaged and married couples. After taking the inventory, couples meet with a trained facilitator.
Contact: 800-331-1661
Spirituality and Religion in Your Marriage: A Reflective Process for Engaged Couples by Dr. James Healy, Director of the Center for Family Ministry in the Diocese of Joliet. This booklet contains a short inventory that places the individual in one of four categories: 1) high in both Spirituality and Religion, 2) high in Spirituality and low in Religion, 3) low in both Religion and Spirituality, and 4) high in Religion and low in Spirituality. It affirms strengths and encourages growth in both the individual and the couple towards category number 1. Available in Spanish.