Making Lifestyle Changes with Wisdom: God's Plan in Small Steps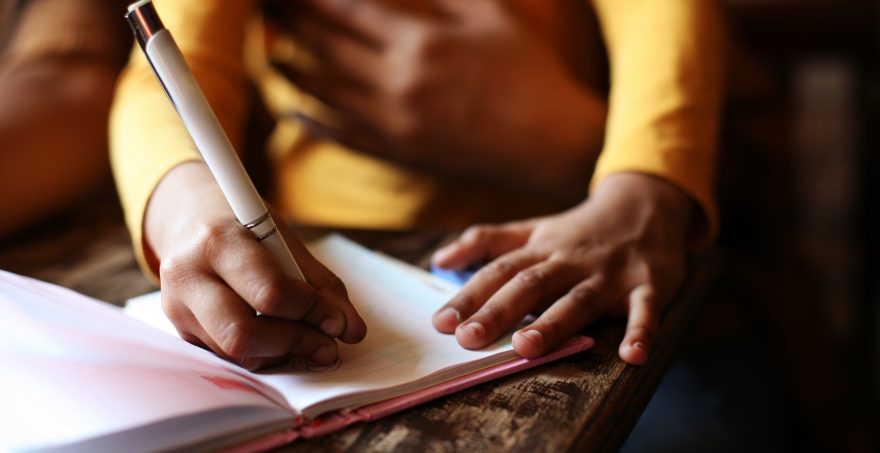 I went all-in with the Spring cleaning this year—toys, clothes, kitchen appliances, and even furniture made their way to St. Vincent de Paul at the end of April. But I didn't do it all at once. The process of decluttering took several months because I only allowed myself to clean small sections of the house at a time. With two small children, a gradual process of organization prevented me—and my family—from becoming overwhelmed.  
It's taken me a while to garner the wisdom on what works best for our family. For example, a few years ago, I may have tried to undertake my decluttering project over a single day or a weekend. But I would have become frustrated by the constant interruptions, overwhelmed by the mess, and angry at myself for not being able to finish within the timeframe I'd envisioned. Thanks to several years of therapy working on self-knowledge and the gift of experience, I now have the wisdom to let projects take a slower course.  
The Catechism says that wisdom is one of the gifts of the Holy Spirit and that it "enables one to know the purpose and plan of God." In an Ascension Press series I recently started with a bible study group, Jeff Cavins explains that wisdom is rooted in submission to God's will and trust in His plan. Thanks to this Wisdom course, I can now see that what I thought were practical solutions to our home life are really applications of this gift from God.  
There are plenty of theories on how to make a home happier, healthier, and holier—and plenty of sources that make it seem like you need to take all their advice right now. But I've learned that approaching lifestyle changes in a gradual, step-by-step process is a much wiser way to care for my family because it helps all of us feel less overwhelmed. Ultimately, I'm learning to seek God's will on a moment-to-moment basis, trusting that He will give us the grace for what is necessary to accomplish. If it's causing anxiety, then I know my approach is wrong, for wisdom is "free from anxiety" (Wisdom 7:23).
Here are a few of my gradual approaches to lifestyle changes that we believe God is asking us to make. It's important to note that most of these are not moral choices, but rather reflect a desire to live more simply so that we can focus on our family and our relationship with God.  
Start with one or two sustainable choices  
I would love to buy all our home goods from sustainable sources and small businesses to care for the earth and support our neighbors in Christ, but that isn't always practical or feasible. We decided to start with a few products that are an important part of our lifestyle. For example, as an author, it's important to me to support independent bookstores, so I aim to buy all our books from local, small businesses. When we can, borrowing or buying used items can also be a great way to take care of God's creation.
Choose local for some food items 
The advice on what to eat and what not to eat can be overwhelming, especially when you take a holistic view of health and believe God asks us to treat our bodies well. But to buy only organic, minimally processed foods would be too costly for our family. So, like with household goods, we also try to buy locally where we can (such as sourcing meat from local farms) and to stock organic items when they're affordable. We've also recently planted a garden in our backyard, and while we only have a few vegetables and herbs growing, it's a wonderful way to encourage our kids to eat vegetables while teaching them about the beauty of God's creation.  
Stay in touch with nature 
In a suburb or a city, it can be difficult to stop and notice the peacefulness of nature. But in addition to growing a garden, there are small things we can do to appreciate the outdoors and live amidst nature, the way God intended. Weather permitting, we try to spend time outside every day, and we make sure to keep the natural world at our kids' fingertips through visits to the zoo, aquarium, and scenic parks.
Start family prayer small  
Just like I tend toward anxiety, I also tend toward scrupulosity. It's easy for me to start seeing all the ways I fall short of sainthood, especially when it comes to the way I raise my kids. But scrupulosity is a sin because it forgets the role of grace; holiness is never a matter of checking all the boxes. So, when it comes to prayer, I've accepted that a daily Rosary isn't always practical with two small children. While it's something to work toward, I'm learning to trust that God will give us the grace we need through the prayer He gives us the time to share. For example, we try to take advantage of longer commutes by saying the Rosary as we drive; at home, the Divine Mercy Chaplet is sometimes easier to say with kids. I've also found that reading from the children's bible encourages my kids' faith while fostering togetherness.
It's wisdom to accept that I can't do it all and that God's plan for our health, our home, and our faith may not come through overnight changes but rather in small steps, like building blocks toward His complete and perfect design for our lives.