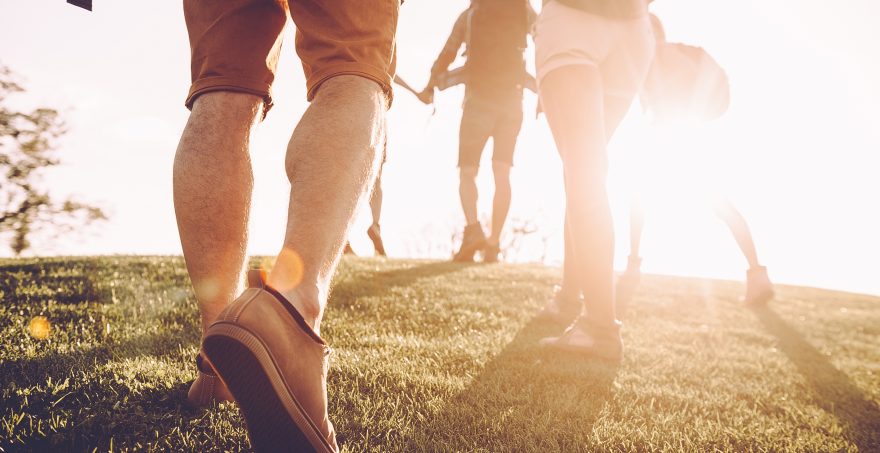 The Situation
If there is a rock wall to climb nearby, Bob will be there. Any snow-covered slope is a potential cross country ski run. Bike rides and a gym workout are his way to have fun. Christine, on the other hand, loves to use her free time to snuggle up with a good book or lie on the couch watching a movie. The word sweat is not in her vocabulary.
When they were dating Christine went along willingly with Bob on his adventures. The novelty of swimming by moonlight and sleeping in tents drew her to his sense of adventure and love of the outdoors. Bob enjoyed quiet nights of watching movies with Christine as a perfect way to have quality time with her.
Then they were married. Within the first year her schooling and part-time work and his demanding job made free time for recreation increasingly difficult. On weekends, she would curl up with a book and he would go to the gym.
By the second year of marriage, they were spending much of their leisure time apart. Bob was riding with a bicycling club and was on a regular basketball team. Christine joined a book club at their church and went to chick flicks with girlfriends. They had begun to lead separate recreational lives and had very little time to spend alone together having fun. Fun had moved out of the house and into separate little cubicles occupied with same sex friends.
One night during a heated disagreement, Christine angrily accused Bob of "not being very much fun anymore." He made a counter-accusation saying all she wanted to do was "sit around" and he didn't think that was much fun at all.
A Response
It is not unusual for couples to have differing interests and tastes in recreation – or in any other area of life for that matter. It's true that opposites attract and what might have seemed exciting about a partner's habits during courtship often feels frustrating after marriage. Having different interests has the advantage of putting variety in a relationship and keeping things from getting stale.
Like every couple who has promised to love and honor one another, Christine and Bob have the opportunity to bring their differences to the table and to create a common life together combining strengths and interests to form an "us." Such a partnership is a great enterprise, but not an easy one. A strong marriage requires both spouses to develop new ways of doing things while maintaining their own unique individuality. Couples can begin by doing what every successful partnership has done.
Build on strengths
Bob and Christine can begin by affirming each other. That means a word of encouragement or congratulations when a game is won or a book completed. It means asking about the movie's theme or the game's strategy allowing the other to share his or her excitement and interest. It's easy to resent the play time of our partner when we are not involved, but resentment will only poison the partnership and distance the spouses from each other. Resentment is like taking poison and expecting the other person to die.
Name the problem
Effective partnerships face problems head on. Couples need to recognize and name the tension that is brewing. Issues that silently cause couples to drift apart lead to alienation and divorce. It's an elephant in the room. Naming it gives Christine and Bob the power to change the situation. Discussing how to solve the problem begins with each partner showing a desire to share fun activities and to make compromises. It's most effective to name the problem without accusations and to honestly talking about feelings and hopes for the future. If each spouse knows that the other is willing to sacrifice for the common good, it's easier to find a workable compromise.
Plan for solutions
Like any strong partnership, a couple's relationship has to have a plan for change. Bob and Christine need to make a plan to find new ways of deepening their friendship by having fun together. Compromise and negotiation are the rules for planning. Perhaps that means going to a hockey game one weekend and a movie the next. Or, when finances are limited, options might include playing cards or electronic games at home together or with another couple. Both spouses will have to give up some individual time in order to have joint recreational time.
Evaluate and start again
Partnership solutions are often found by trial and error. If one thing doesn't work, smart partners try another. Because marriage is a covenant, there is no walking away from problems. Sources of help include advice from other couples, a book by marriage experts, or a marriage counseling.
Relaxation and play time strengthen friendship and contribute to marital bonding. In the vocation of Christian marriage husband, wife, and God are meant to share a holy unity – a "partnership of love and life." That partnership includes the couple and God who is present within the challenges and joys of everyday life. In addressing their differences, Bob and Christine are bound to practice forgiveness, self-sacrifice, humility, and willingness to compromise for love. Doing that will make them better partners for each other and with God.
About the author
Mary Jo Pedersen is a teacher and trainer in the areas of marriage and family ministry and author of several books including For Better, For Worse, For God: Exploring The Holy Mystery Of Marriage, Loyola Press, 2008.
View more Marriage Rx prescriptions here.
For Further Reading: